Bob Woelfel photographed a double rainbow over the closed Gualala Hotel last month.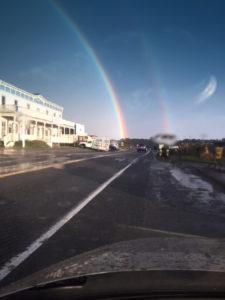 Perhaps it was a good luck sign, as a "SOLD" sign was hanging on the venerable old gal soon thereafter. We can't wait for the Gualala Hotel to reopen.
Thanks to Bob for allowing me to share his photo with you here.