Douglas Iris are in bloom, as photograph by Rozann Grunig.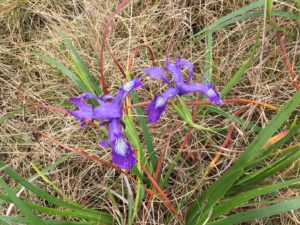 And Hound's Tongue, such a bright blue, is also blooming. Jill Silliphant photographed a Buckeye Butterfly feeding on one.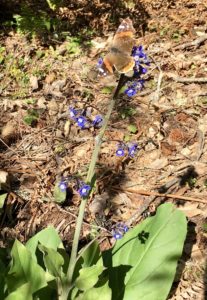 And Baby Blue Eyes are in glorious bloom on bluffs. Bonnie Ely photographed these.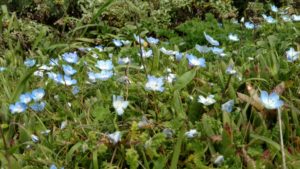 Today we are having April Showers on this Easter Sunday. And you know the saying - April showers bring May flowers!
Thanks to Bonnie, Jill and Rozann for allowing me to share their photos with you here.