The beauty of Hearn Gulch is something to be savored again and again. Eric Duff visited the lovely pocket beach just before sunset, and you can see the sun shining through the sea tunnel.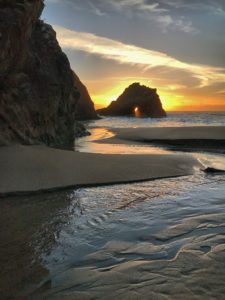 There is also a blowhole on the north side, and when the ocean swells begin to build, that's the time to see if the blowhole is in action. Here's a photo I took last month.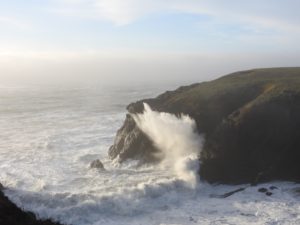 Parking for Hearn Gulch is found at mile marker 10.0, near Iversen Road in Mendocino County. To learn more about the several treasured places the Redwood Coast Land Conservancy has brought to us, here is their website: http://www.rc-lc.org/
There is a convenient "Donate" button on their site. They are actively fundraising at this time.
Thanks to Eric for allowing me to share his beautiful photo with you here.