Eric Zetterholm was ready with his camera when he recently saw a Peregrine Falcon perched atop a tree.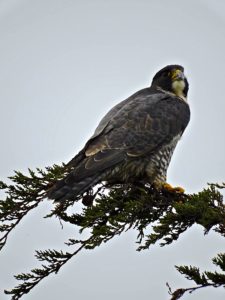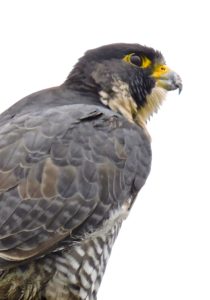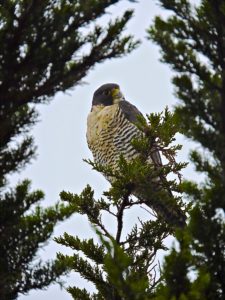 A Peregrine Falcon can reach speeds of up to 200 miles per hour on its dash for prey. They eat mostly birds. Here on the Mendonoma Coast, they often prey on Common Murres. They also eat bats! Peregrine means wanderer. We are glad several Peregrines wandered to the coast this year.
In tomorrow's Independent Coast Observer, there will be a dramatic photo taken last week by Ken Bailey of an adult Peregrine apparently chastising an impudent juvenile in the air. Don't miss it!
Thanks to Eric for allowing me to share his photos with you here.