Jan McCormick photographed a Sierran Treefrog, also called a Chorus frog. They are the very small green frogs that can be seen and heard on the Mendonoma coast.
I should say this frog is usually green, as it has the ability to change to brown to match its environment. In this case it took up residence in a redwood-clad hot tub, and Harm Wilkinson photographed it.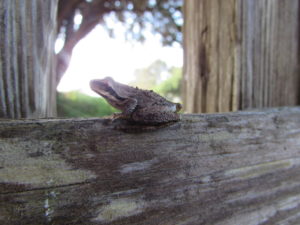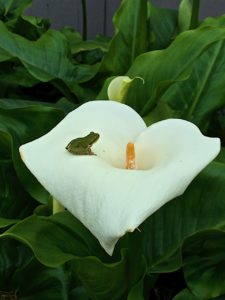 The last photo, which was taken by Richard Kuehn, shows you how small these frogs are. Rich photographed this frog in a calla lily.
We've certainly had a lot of rain this month, which will be to the liking of all the frogs that call the coast home.
Thanks to Jan, Harm and Rich for allowing me to share their photos with you here.