Anchor Bay Village is often host to swallow nests. This year Karen Scott, owner of Banana Belt Realty, watched as a pair patiently built a nest, mud pellet by mud pellet. Three chicks were hatched. Karen dubbed this photo "Feed me Trio,"as a parent arrived with a tasty bug.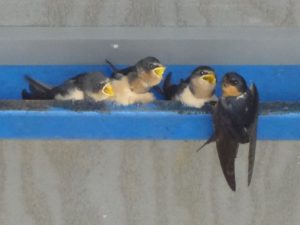 Two days after Karen took this photo, the chicks fledged. One flew to the windshield wipers of a car. Successful flight! The young swallow looks rather proud of itself.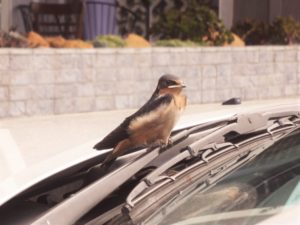 These swallows will be leaving soon, if they haven't already. They fly many miles to our south to overwinter.
Thanks to Karen for allowing me to share her photos with you here.