Nancy Padgett noticed her cat, Oscar, watching something very intently through the window. This is what Oscar was looking at - two baby Skunks hurrying along.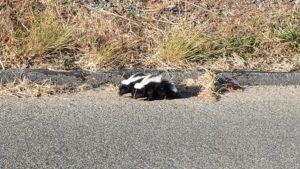 The two young ones traveled up the road and then disappeared.
Thanks to Nancy for allowing me to share her photo with you today.