Ken Fischer saw this fire rainbow several weeks ago. He said it only lasted about two minutes.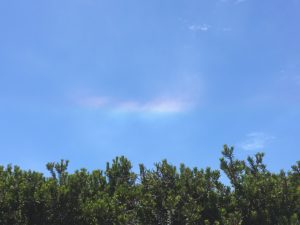 Fire rainbows are also called circumhorizontal arcs. These rainbows are caused by the refraction of the sun in ice crystals suspended in the atmosphere.
Here's a larger one, which was taken by last year by Connie King.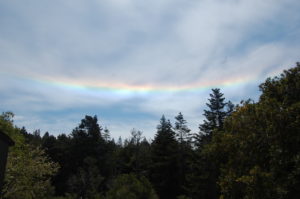 A beautiful phenomenon to behold!
Thanks to Ken and Connie for allowing me to share their photos with you here.
No rainbows today - there is nothing but oh-so-blue sky here on the coast. It already feels like the holiday has begun!