The remnants of a storm brought the Mendonoma coast beautiful rainbows. Paul Brewer photographed a double rainbow.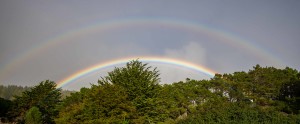 And the next morning Teresa Denniston captured a lovely sunrise from his deck overlooking the Gualala River and the Pacific Ocean.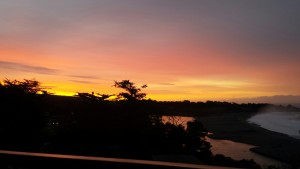 A big, wet storm is drenching the coast today. Batten down the hatches!
Thanks to Paul and Rick for allowing me to share their photos with you here. To see much more of Paul's nature photography, here is his website: http://www.capturingnatureswonders.com/