It's not easy photographing CA Quail chicks, as they always seem to be in motion. Two chicks recently came to a water dish to take a few sips, and Clay Yale had his camera at the ready.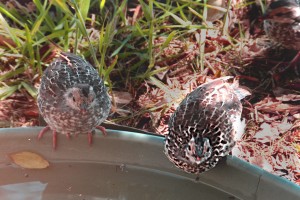 Here is a photo of the beautiful male, taken by Tom Eckles. The male is always on guard duty while the female tends to her covey of little ones.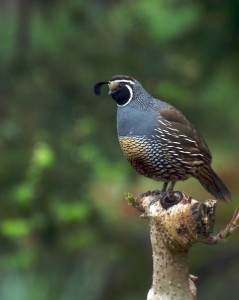 My all-time favorite photo of CA Quail was taken by Siegfried Matull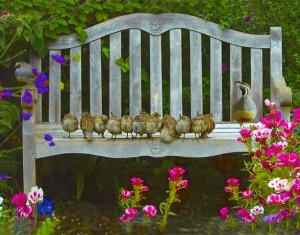 14 chicks are on the bench, with Dad acting as a sentry. It looks like Mom is on the left.
Thanks to Clay, Tom, and Siegfried for allowing me to share their photos with you here. To see much more of Tom's photography, here is his website: www.tomeckles.com