Jan de Vries spotted a Gray Fox on the move.
Then the fox stopped to scratch an itch.
Here's a close-up Jan took a while back - a beautiful Gray Fox.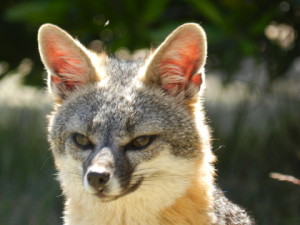 Gray Foxes are year round residents of the Mendonoma Coast. Kits have been born recently and the parents are raising them together.
Thanks to Jan for allowing me to share his photos with you here.