Velvet is the membrane that nourishes the antlers of our local Black-tailed Deer. Christina Chapman photographed two young Bucks recently.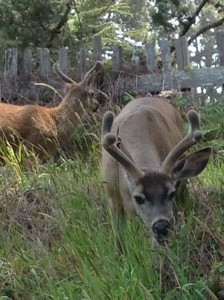 Jeff Watts noticed these two Deer, one a Buck, near Iversen Road, north of Gualala.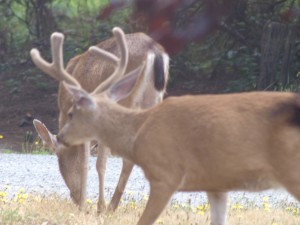 If you could touch the velvet you would find it hot to the touch!
Thanks to Christina and Jeff for allowing me to share their photos with you here.