This happened last year too. Ferne Fedeli watched as a Common Raven hopped on the back of her donkey, Jack, and sheared off hair for its nest. Jack doesn't seem to mind this at all.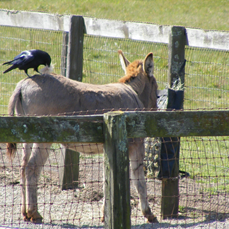 Perhaps it feels good, like being groomed!
Thanks to Ferne for allowing me to share her photo with you here.