As I mentioned yesterday, the sandbar has once again closed the Gualala River off to the Pacific Ocean. This creates ideal kayaking conditions. Karen Tracy recently took to the water and she saw many beautiful sightings.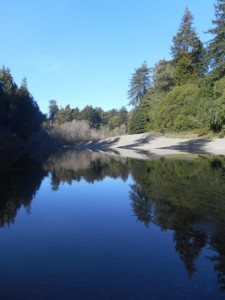 It looks idyllic, doesn't it?! As Karen meandered up the river, she came across at Great Blue Heron perched on a branch.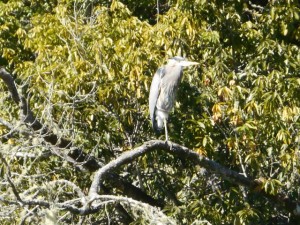 And a Western Pond Turtle sunning itself on a log - a wonderful sighting!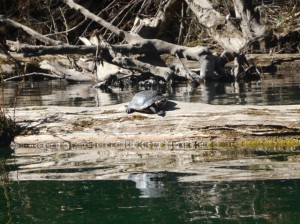 Thanks to Karen for allowing me to share her photos with you here.