It was such a special sunset on Feb. 28 that I can't resist sharing more photos of it. A huge thundercloud served as the perfect foil for the sunset. Paul Kozal captured this dramatic photo. It looks like a spaceship to me.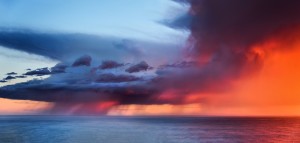 Colleen Cross caught the reflection of the sunset on a thundercloud, and in the Pacific Ocean.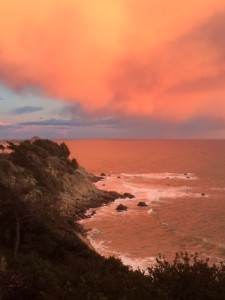 And Don Spear photographed a threatening thundercloud.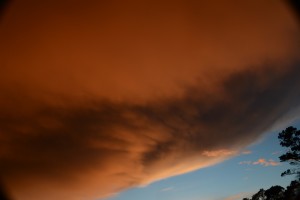 And today there is nary a cloud in the sky and the temperature is spring-like. Gray Whales have been seen, all heading north. These are the newly pregnant females, perhaps now followed by the males. This is the perfect weekend to be on the Mendonoma Coast.
Thanks to Don, Colleen, and Paul for allowing me to share their photos with you here. To see much more of Paul's nature photography, here is his website: http://www.paulkozal.com/