These are the non-breeders, just hanging around having a good time on the Coast. Path Neth's granddaughter, Annaka Neth, recently photographed one. It looks like the big bird is looking for a fish.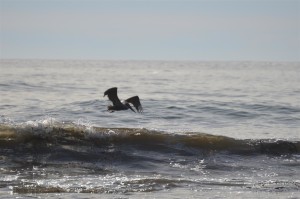 Bill Clark spotted this Brown Pelican resting on the water near the Point Arena Pier.


And Peggy Berryhill saw this Brown Pelican plunge diving for a fish off the Point Arena/Stornetta Lands.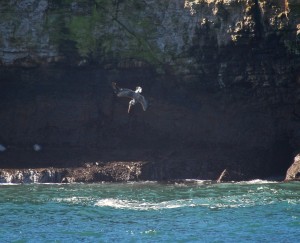 Thanks to Annaka, Bill, and Peggy for allowing me to share their photos with you here.