We had another good storm last night so Rick and I went to the Gualala Bluff Trail to see if the Gualala River was close to opening. As of noon today it was still closed by the huge sandbar.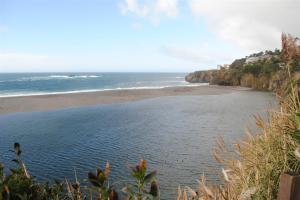 Ocean waves are flowing over the sandbar in several places.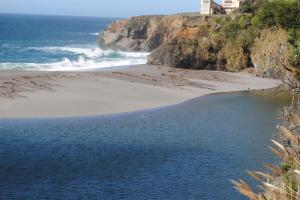 It will be interesting to see if the river opens up this weekend. There was a LOT of rainfall in the watershed and tributaries of the Gualala River. Perhaps it will open tomorrow. Our next chance of rain isn't until five or six days away.