Storms bring big surf, and when the moon is full the results can be spectacular. Michael Alexander was out exploring the Point Arena-Stornetta Lands recently and this is what he saw.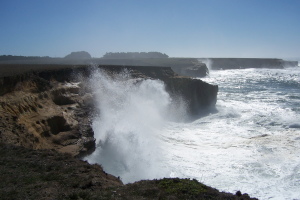 When the surf is this big, mist drifts across the land. The power of the Pacific Ocean is wonderful to behold. And, of course, to respect.
Thanks to Michael for allowing me to share his photo with you here.