Before the wind picked up yesterday there were quite a few sightings of Gray Whales, mostly mothers with their calves. Richard Kuehn photographed a calf apparently lunge feeding.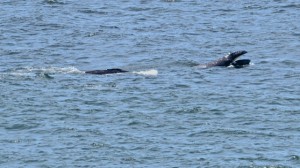 And the young Gray Whale also breached several times.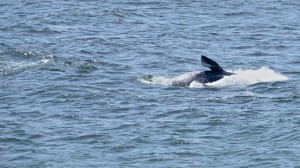 This is a fun time to be on the Mendonoma Coast! Thanks to Rich for allowing me to share his photos with you here.