Two years in the making, Mendonoma Sightings Throughout The Year, is here.
On Sunday April 27th the book will be officially launched at Gualala Arts Center
3 pm to 5 pm. The event is free. Craig and I will be there signing books.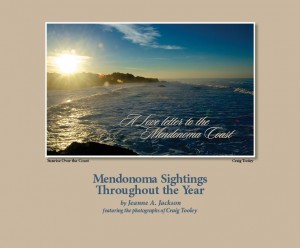 The Four-eyed Frog Bookstore in Gualala and the Point Arena Lighthouse also has them in stock. They are also available on this website.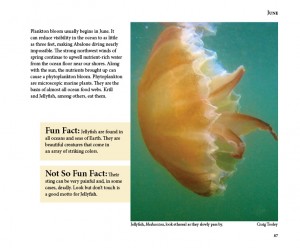 I hope you will enjoy this beautiful book that shows the beauty of this wonderful place - the magnificent Mendonoma Coast.