Craig Tooley photographed the many waterfalls tumbling over the bluffs at The Sea Ranch.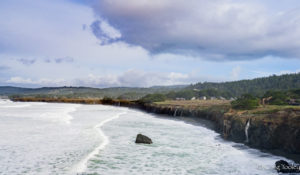 Here's a close-up of one. Most are seasonal creeks that come to life with the blessed winter rains.
During the last series of storms, many trees came down. Craig photographed one of them.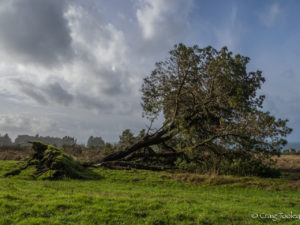 We had four trees come down on our property, several blocking a hiking trail we use every day. The sounds of chainsaws can be heard during this spate of dry weather, as we clean up from the deluge.
The forecast is sunny through the weekend! The southward Gray Whale migration is in full force right now, so this weekend could be a perfect time to see their spouts, a glimpse of their back followed by a tail. I love seeing them.
Thanks to Craig for allowing me to share his photos with you here. To see much more of Craig's nature photography, here is his website: www.ruffimage.com