Carol Bogovich captured this beautiful wave seen off the Mendonoma coast.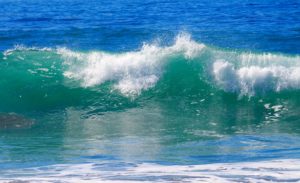 I wish I had a video of this wave to show you! I love the turquoise color of the wave against the oh-so-blue of the Pacific Ocean.
Another favorite wave photo was taken by Jerry Anon at Anchor Bay Beach. The setting sun makes this wave look like glass.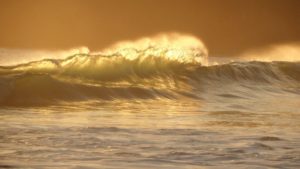 Thanks to Carol and Jerry for allowing me to share their photos with you here.