We had clouds from a tropical disturbance, and we had smoky skies from fires from elsewhere, and we had high temperatures from the heat wave that occurred over the holiday weekend. Anne Mary Schaefer made lemonade when she photographed a beautiful, albeit a little eerie, sunset on September 2nd.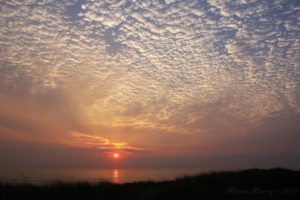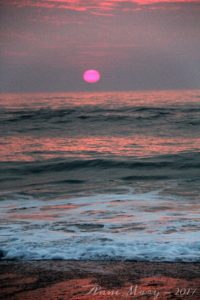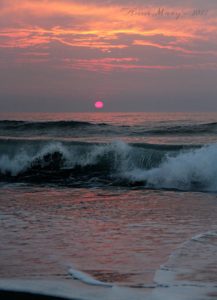 It's not often we see a magenta-colored sun! But it does make for some dramatic photos. Look how the light reflects in the Pacific Ocean - beautiful!
The smoke is gone, the heat wave is over, and it feels more like it should for this time of year. We all look forward to autumn, a wonderful time to be on the Mendonoma coast.
Thanks to Anne Mary for allowing me to share her photos with you here. Here is Anne Mary's website: http://www.pawpawrazzipetphotography.com/