Gary Levenson-Palmer captured this beautiful photo near Irish Beach this morning. You can also see the Pacific Ocean is roiled up, and - wow - is it loud today.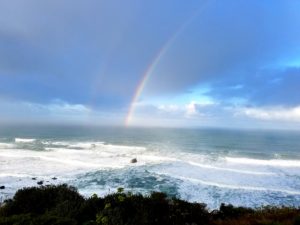 Carolyn Andre photographed a rainbow on The Sea Ranch.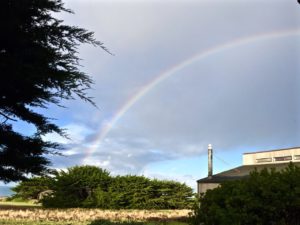 And so did Jon Loveless.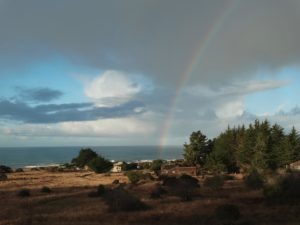 I also want to show you what I saw from my house in Anchor Bay just after dawn this morning. Quite a storm cloud!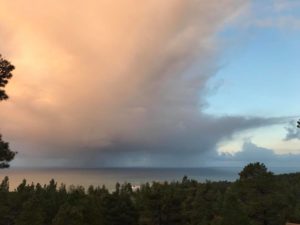 I love the cloud shows that often appear after a storm. We got another inch of rain last night and the storm door is open. Thank you, Mother Nature.
And thanks to Gary, Carolyn and Jon for allowing me to share their photos with you here.