Two Gray Whales decided to swim close to shore near the mouth of the Gualala River. Photographers Tom Eckles and Ron Bolander were on the Gualala Bluff Trail with their cameras in hand. The first two photos are Tom's. You can see a fellow on the sandbar was having an up close and personal experience that day!
These next three are Ron's photos: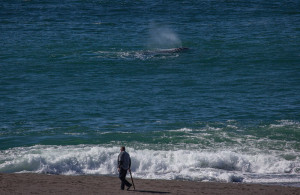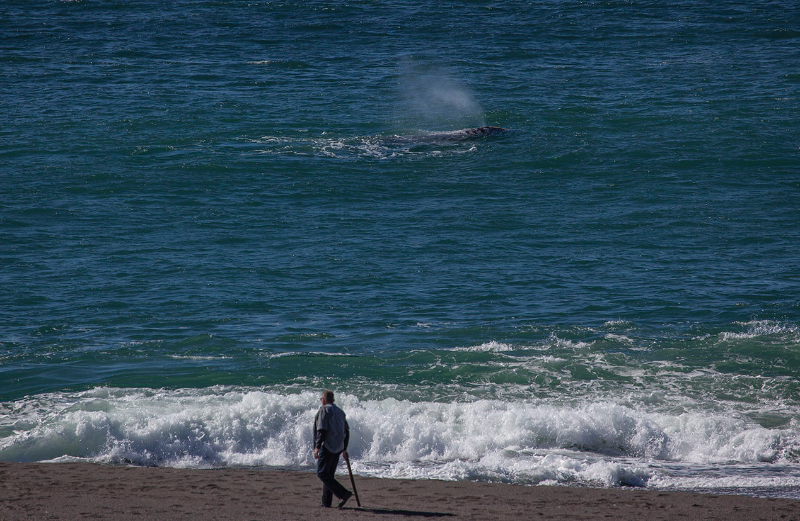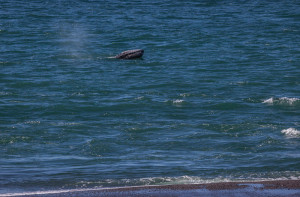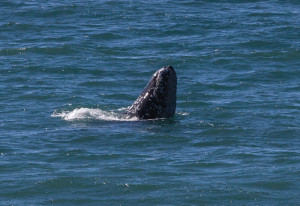 In this last photo you can see the head of this  Gray Whale is encrusted with barnacles. That means it is an adult. It is spy hopping - taking a good look around.
I wish I had been on the Gualala Bluff Trail while these two Gray Whales were making a personal appearance!
Thanks to Tom and Ron for allowing me to share their photos with you here. To see much more of Tom's nature photography, here is the link to his website: www.tomeckles.com