Chris Beach got this wonderful photo of the juvenile Tundra Swan as it flapped its wings in the Gualala River.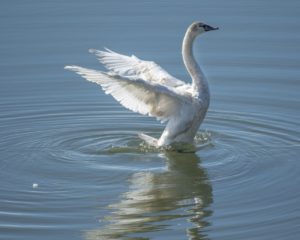 The swan hasn't been seen for a few days, so perhaps he/she has moved on. Mel Smith told me he saw the swan flying northward late last week.
We've had visits from mature Bald Eagles recently. I'll be posting about them soon.
Thanks to Chris for allowing me to share his photo with you here.