Richard Kuehn recently photographed the Bald Eagle pair that has been seen by the Russian River in Jenner with the Pacific Ocean behind them.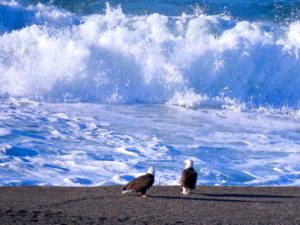 Perhaps these two majestic eagles will join me in wishing you a Happy New Year!
Thanks to Rich for allowing me to share his photo with you here.