Zak Rudy has been fortunate to observe a pair of Peregrine Falcons mate and nest near Timber Cove over the past several years. Zak has seen the male, who he says is waiting for his mate to arrive. The sun was shining brightly on the chest feathers of the world's fastest animal.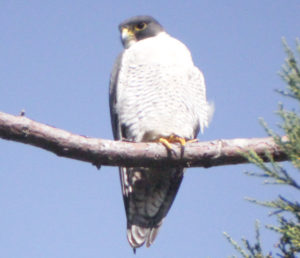 Here's another photo Zak took a week or so earlier when the skies were cloudy.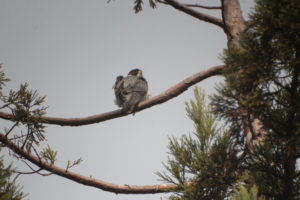 Thanks to Zak for allowing me to share his photos with you here.