Just look at this beautiful sky! Taken from our deck in Anchor Bay this morning.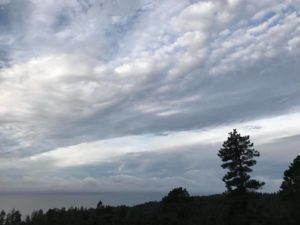 This second photo shows sunbeams on the Pacific Ocean, called God's rays. This was taken this afternoon.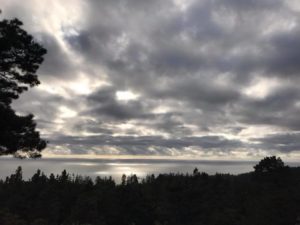 Yes, we have a storm on the way. The first edible mushrooms have appeared. Boletus edulis, King Boletes, have been found by a few lucky foragers. Many more to come, we hope!