Paul Brewer photographed this beautiful Monarch resting on a geranium.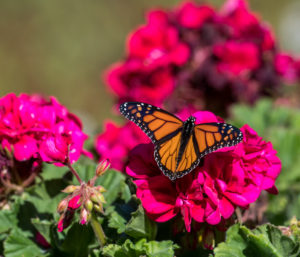 The winds shifted a bit yesterday, bringing smoke to the coast. Not as bad as a week ago when Paul took this eerie photo of the sun.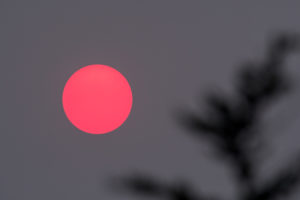 Thanks to Paul for allowing me to share his photos with you here. To see much more of Paul's nature photography, here is the link to his website: http://www.capturingnatureswonders.com/
We are doing our best rain dance. Want to join in?