The Thursday Ramblers were out exploring at Manchester State Beach several weeks ago. They walked along the long-closed Alder Creek Road. It has gotten very overgrown, but there were lots of native wildflowers this summer. Mary Sue Ittner sent in these photos.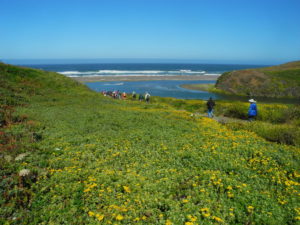 Looks like they had a beautiful day for their ramble. Here is a Seep-spring Monkey Flower, Mimulus guttatus.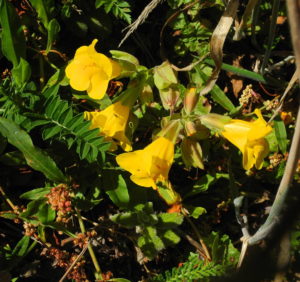 And Seaside Daisy, Erigeron glaucus.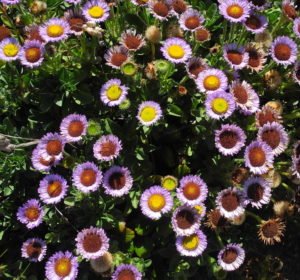 Thanks to Mary Sue for allowing me to share her photos with you here.
We have had a lot of fog on the coast this past week. It does clear in the afternoon, but soon returns. This is why some people call August by the name "Fogust."