Peter Baye recently shared several photos he recently took of native wildflowers. The first is Purple Owls-Clover, Castilleja Exserta Latifolia.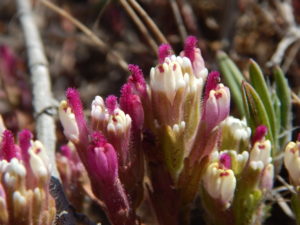 This beautiful, small wildflower has medicinal qualities, used for rheumatism and as an astringent.
Peter also photographed Dune Tansy, Tanacetum camphoratum.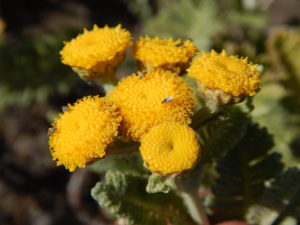 As you  might suspect, this wildflower grows in sand dunes. It's a member of the Aster family and has a camphor-like smell.
And here is Western Water-Hemlock, Cicuta douglasii.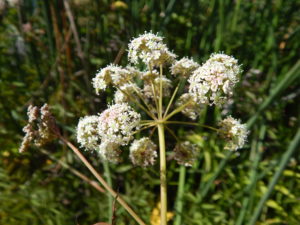 This is an extremely poisonous plant which needs water to thrive.
Lastly is Mendocino Paintbrush, Castilleja mendocinensis, a plant only found on the Mendocino coast.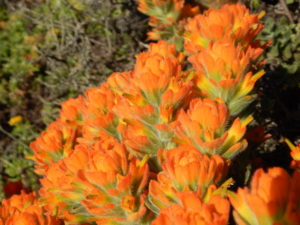 Thanks to Peter for allowing me to share his photos with you here.