It's been downright hot if you get a little ways away from the bluffs and beaches, though today it cooled off a bit. Butterflies have been flitting through, delighting our senses. Recently Mary Hunter photographed a Pale Swallowtail Butterfly.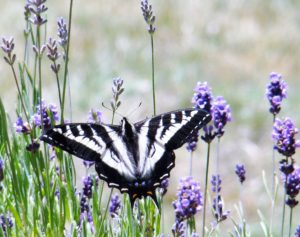 This beautiful butterfly was feeding - nectaring - on Mary's lavender blossoms. Pretty as a picture!
A close relative is a Western Tiger Swallowtail, with similar markings. This butterfly is feeding on a native wildflower, Leopard Lily, and was taken by Peter Baye.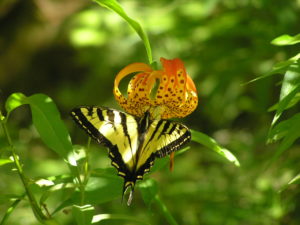 Thanks to Mary and Peter for allowing me to share their photos with you here.