Craig Tooley photographed the Peregrine Falcon nest with two chicks. In Craig's first photo, the adult Peregrine has just finished feeding the chicks and is flying away.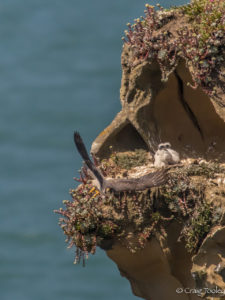 Here one of the Peregrine Falcon chicks is exercising his or her wings. It won't be too long before they fledge. These photos were taken over a week ago.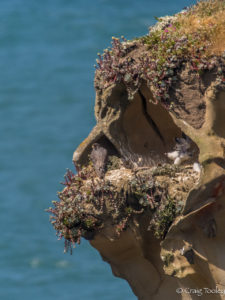 Thanks to Craig for allowing me to share his photos with you here. To see much more of Craig's nature photography, here is the link to his website: www.ruffimage.com
It really cooled off on the coast today...thank goodness!