Lloyd and Kathleen Chasey found several early blooming Coast Lilies, Lilium maritimim.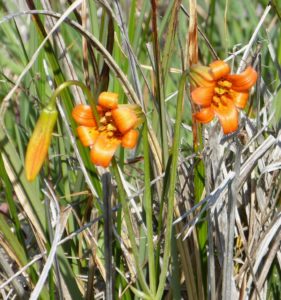 These rare members of the Lily family are found where the ground is moist. There are several plants on a neighbor's land, where her spring box is, and they have not bloomed yet. I always look forward to seeing them.
Thanks to Lloyd for allowing me to share his photo with you here.