Mike Nelson visited one of his favorite beaches, Cooks Beach, recently. He was surprised to find this beautiful stone sculpture balanced on a log.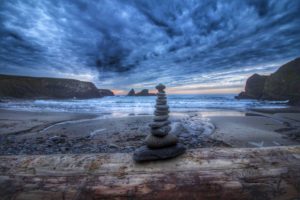 With the clouds, the ocean and the setting sun, don't you wish you were at Cooks Beach too? Here's a closeup of the stacked stones.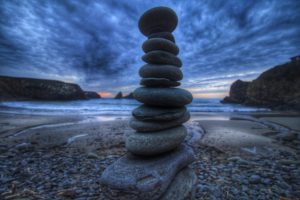 Cooks Beach is a Public Access Project of the Redwood Coast Land Conservancy. To learn more about this special place, here is their website:  http://rclc.org/
Thanks to Mike for allowing me to share his photos with you here.
We have sunny, breezy weather today. It feels like spring!