Sharon St. James braved the wild weather we had over last weekend to take these photos of The Sea Ranch. The first shows high tide.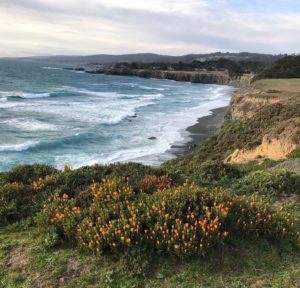 Calla Lilies are blooming now.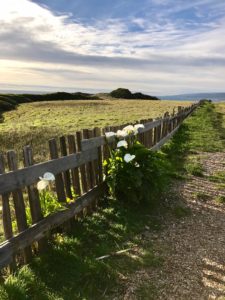 And here is an inviting pathway through a forest. Many trails on the Mendonoma coast end at a beach. I wonder if that is true here.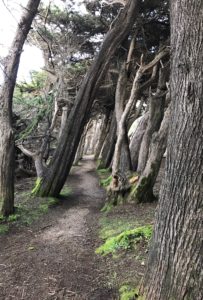 Thanks to Sharon for allowing me to share her photos with you here.