Karen Tracy found the delicate-looking Milkmaids, Cardamine californica, blooming.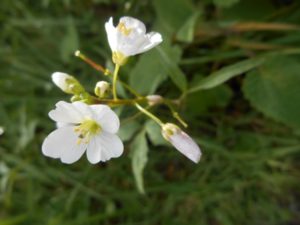 It is one of our earliest blooming wildflowers. Rick and I are seeing them begin to flower in our forest alongside the creek.
We are having wild, cold weather. Rain followed by sunshine that then turns to rain seems to be the order of the day. Some call it zany weather!
Thanks to Karen for allowing me to share her photo with you here.