Hearn Gulch is such a beautiful spot, with a sea tunnel and a blowhole. Eric Duff recently photographed the scene at sunset.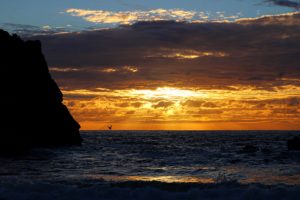 Here is a photo Eric took a while ago that shows the sea tunnel with the setting sun shining through it.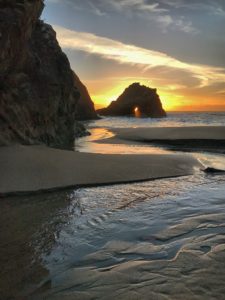 And here's a photo of mine of the blowhole in action.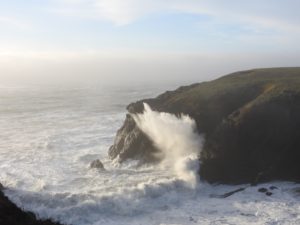 You find Hearn Gulch just north of Iversen Road in Mendocino County. Parking is along Highway One at mile marker 10.0. To learn more, here is the link to the Redwood Coast Land Conservancy: http://www.rclc.org/
Thanks to Eric for allowing me to share his photos with you here.