Saturday's waves were described as "monsters," and "the biggest I've ever seen." Janet Burch went to Del Mar Point on The Sea Ranch to photograph the action.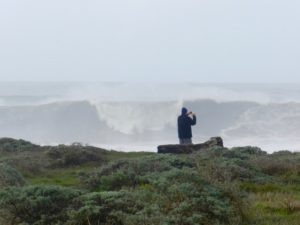 In coves, sea foam was created by the action of the waves, coating rocks and bluff faces.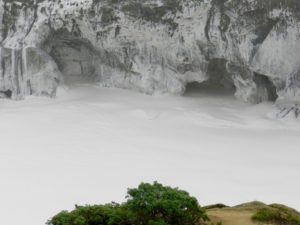 And big rolling waves threw water and foam into the air.
It was a very dramatic day on the Mendondoma Coast. Today the storms have gone, and there is nothing but beautiful sunshine. We need to dry out a bit after all the wonderful rains.
Thanks to Janet for allowing me to share her photos with you here. One more of Janet's photos will be in Thursday's edition of the Independent Coast Observer in my column.