I attended the Women's March in Gualala this morning. While there, many people came up to me and asked if I had seen the big ocean waves, and if I had seen what had happened to the sandbar of the Gualala River. This is what the sandbar looked like on Thursday when Rick and I walked the Gualala Bluff Trail with our golden, Sunny.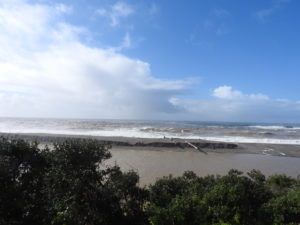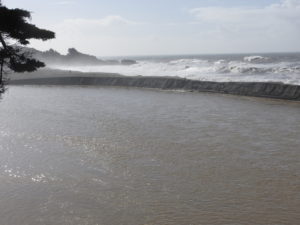 And this is what it looked like today.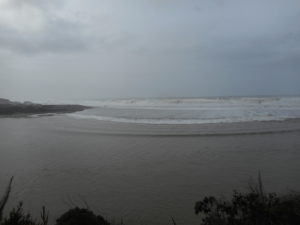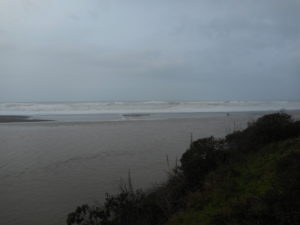 This doesn't happen very often! I was told that earlier this morning an ocean wave came completely over the river to the bank near where I was standing when I took this photo. And with more rain coming in later today, it will be interesting and fascinating to see what happens to the estuary of our favorite river.