Craig Tooley was out on Friday the 13th, photographing the Wolf Moon. I love this first photo of the full moon framed by trees.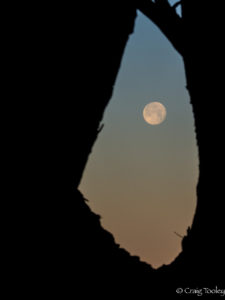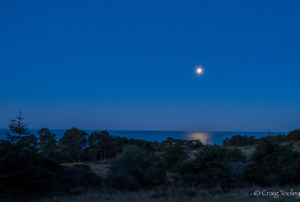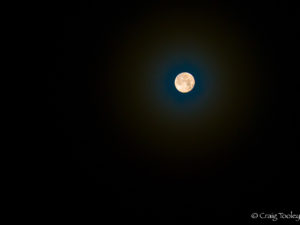 Craig did some research on why the first full  moon in January is called a Wolf Moon. The Farmer's Almanac states: "Amid the cold and deep snows of midwinter, the wolf packs howled hungrily outside Indian villages. Thus, the name for January's full Moon."
Paul Brewer also captured a lovely photo of this moon, but just before it set into a fog bank.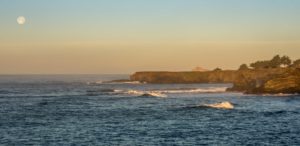 Thanks to Craig and Paul for allowing me to share their photos with you here. To see much more of Craig's nature photography, here is the link to his website: www.ruffimage.com
And to see much more of Paul's nature photography, here is the link to his website: http://www.capturingnatureswonders.com/