In our last series of rainstorms, John Batchelder photographed a very bedraggled, soaked Red-shouldered Hawk.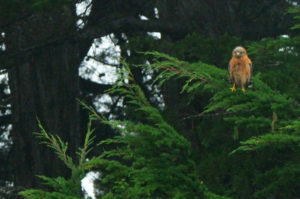 The hawk doesn't look too happy, does he? Hope he dried out over the past several days of sun.  Here's a photo John took of one of these hawks on a dry day.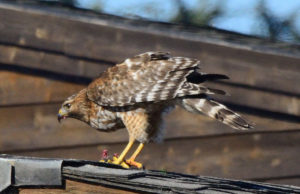 Another series of storms is predicted to bring lots of rain to the Mendonoma Coast starting late tomorrow. Here we go again!
Thanks to John for allowing me to share his photo with you here.