Marcelia Fosse was the lucky forager when she found Chanterelles, Cantharellus cibarius.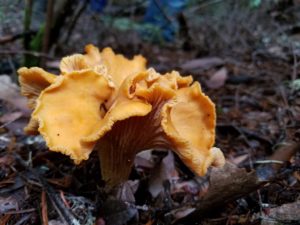 Marcelia was inspired by her find and she created this poem.
"Silver Bells…
Golden Chanterelles…
Friends, holidays, and fairy tales."
Thanks to Marcelia for allowing me to share her photo - and her poem - with you here.