Mel Smith took visiting family members to the Point Arena-Stornetta Lands. He hoped to be able to show them the waterfall, but it is still falling into a crack in the bluff. Nonetheless, this spot is perfect for a photo with the Lighthouse in the distance.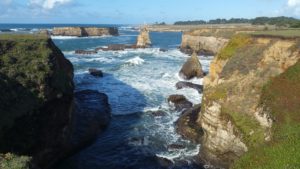 The waterfall appears on the right side. Perhaps with all the rain in our forecast the waterfall will again cascade off the bluff. This is what it looks like when it does - beautiful, don't you think? I took this photo a few years ago.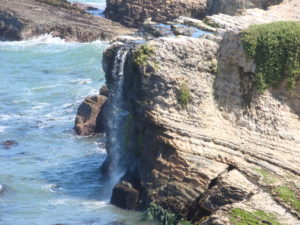 Thanks to Mel for allowing me to share his photo with you here.