Tricia Schuless photographed this photogenic four-point Buck recently. He looks like he is posing for Tricia, or beginning to sing!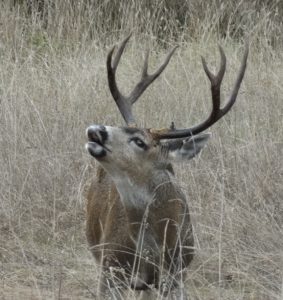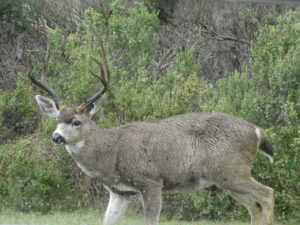 The rut of our Black-tailed Deer should be winding down. The mating season makes for dangerous driving when the Bucks chase Does across Highway One.
Thanks to Tricia for allowing me to share her photos with you here.