With our delicious early rains, the Gualala River opened on October 26th this year. Yes, the big sandbar that had closed the river off to the Pacific Ocean was finally breached. Eric and Annie Mills watched as it opened. But this year, for a while, it opened in two places, a very unusual occurrence.
First, let me show you what the river looked like just before it opened, as photographed by Bob Rutemoeller. It was full and flooding into its floodplain.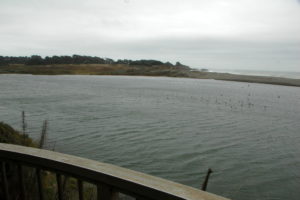 Eric noticed the river breach the sandbar at the north end, just a tiny rivulet.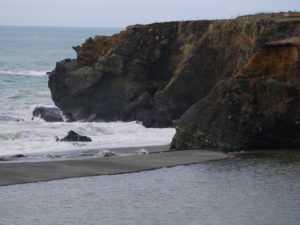 And then it opened a little to the south, a much bigger opening.
Within a few minutes the pent up river was pouring out to the ocean. Steelhead that had been trapped in luxury in the river were sent into their briny destiny. Snags and branches shot out the opening. It was quite a spectacle.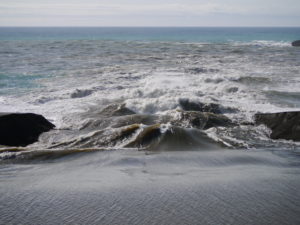 This year the river opened on a sunny day, another unusual occurrence! It's usually raining when it opens.
Here's the after photo, taken by Bob Rutemoeller.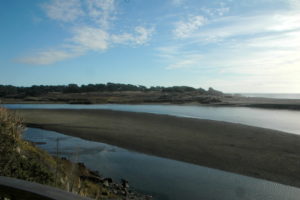 We've had more rain, so the river isn't this low now.
Thanks to Eric and Bob for allowing me to share their photos with you here.