The Gualala River breached the sandbar yesterday, Oct. 26th, on a calm, sunny day. Usually we are watching in the rain for this event, but not this year. Unfortunately I missed it, but others were there and I'll be sharing photos of it in a few days. Rick and I walked out to the Gualala Bluff Trail this morning to take a look, and it was lightly raining. Here's what we saw: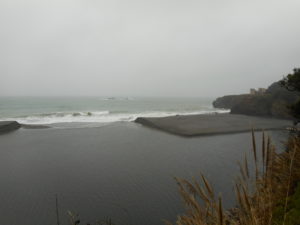 Every year it seems to open in a different spot. Peter Baye photographed one year where it opened at the north end.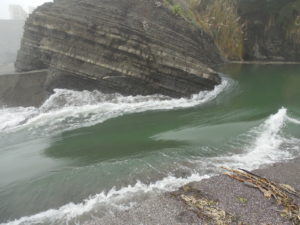 And Martin Steinpress photographed the opening of the river last year, this time further to the south.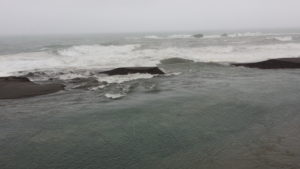 The latter part of October is early for the river to open, but it's a testament to the lovely rains we been receiving. As Rick and I watched the river flowing into the ocean today, we saw a group of Harbor seals, or possibly Sea lions, happily hunting steelhead in the mouth of the river.
More rain for the Mendonoma coast today. We're loving it!
Thanks to Peter and Martin for allowing me to share their photos with you here.