It doesn't happen very often. Usually we see rainbows in the morning out over the ocean, but when conditions are perfect, we get a rainbow in the late afternoon. Jan Jewell photographed part of Sunday's double rainbow.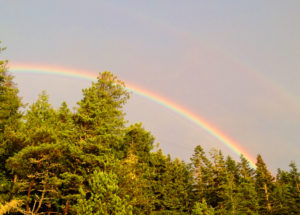 And then Jan turned around and photographed the setting sun.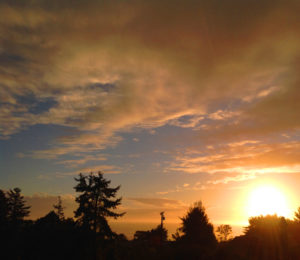 Just beautiful! The soaking rain we received over the weekend was very welcome. We received 3.65 inches at our house in Anchor Bay, a wonderful early autumn gift.
Thanks to Jan for allowing me to share her photos with you here.