Jackie Gardener knows how to appreciate the beauty of the Mendonoma Coast.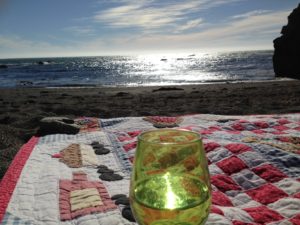 Last Friday night she headed to the beach and was prepared to watch the sunset in style. This Friday begins with fog, but we hope it will clear later this afternoon. Perhaps you will be watching the sunset in style too!
Thanks to Jackie for allowing me to share her photo with you here.